The Jewelry Exchange stands out among the new emerging jewelry companies. While the growing marketing sees most stores opting for millennial minimalism and Tiffany-style branding, The Jewelry Exchange has stayed true to its humble roots which are set deep in pawn shops. I commend The Jewelry Exchange for their rejection of an 'all frills' luxury marketing attack, but does this approach lead to a better shopping experience, and does it deliver high quality, well priced diamonds?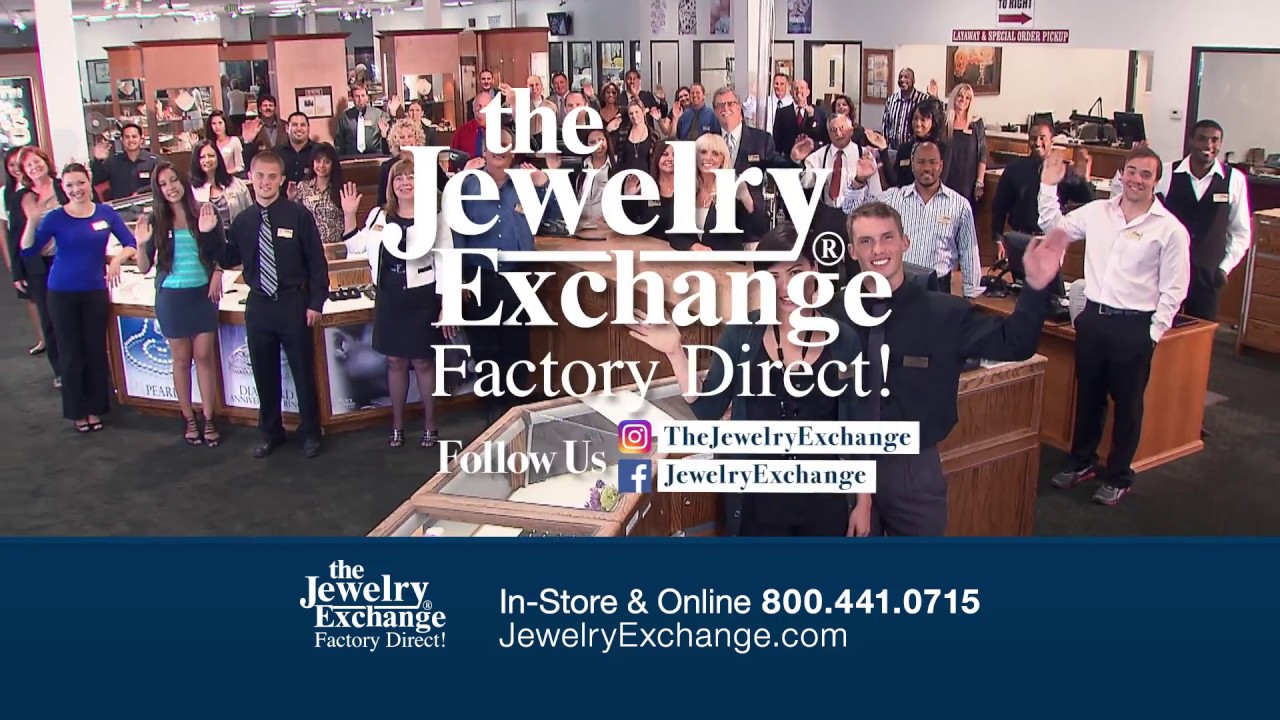 The History
President and CEO of The Jewelry Exchange, Bill Doddridge, began working in his step-fathers pawnshop. Developing an inherent understanding of the buying and exchanging process, Bill went on to open his own pawnshop in 1977. He promised that all of his jewelry would be appraised for double what the customer paid, and this guarantee remains true of The Jewelry Exchange today. By the early 90's, Bill had made the gradual transition from pawnshop to conventional jewelry store, opening several jewelers by the end of he decade. What initially set The Jewelry Exchange apart from the competition came down to matters of price. Bill conceived of a low-cost business model that capitalized on globalization. As one of the first independent retailers to go directly to overseas manufacturers, Bill was able to undercut his competition by 30%. This approach to the industry saw the success of the Jewelry Exchange continue to grow, and there are now over 15 stores located across the UK.
Shopping with The Jewelry Exchange
The Jewelry Exchange experience is rife with nods to its pawnshop ancestry. From kitschy ticket dispensers to megaphone announcements and Costco/outlet branding, if you're a sucker for the luxury touches, it is unlikely that you will be enthralled by The Jewelry Exchange approach.
I am of the view that these things, though important to many, should be low on your list of priorities while buying a diamond. In some instances, we may forgive the budget interior and lost-cost exterior; these cuts can mean lower overheads and result in a better price for your diamond. You may expect a company with an overtly lost-cost business model and budget-style branding to operate with transparency in all areas of the business; sadly, this is not the case. I will closer at the value of their diamonds shortly.
There are also some big flaws in their online shopping experience. At a first glance, The Jewelry Exchange online shopping appears as a user-friendly website, with pre-set jewelry and loose diamonds to choose from. The filtering options are helpful in narrowing down selections but this is where the positives end. The Jewelry Exchange fail to provide the necessary information pertaining to diamond light performance and quality. You can view the diamond certificate, but beyond this, helpful data such as Sarine reports, Hearts and Arrows view, ASET imaging etc, is non-existent.
Perhaps more concerning, is the lack of high-res diamond imaging or 360 videos. I have stressed time and again that certification only tells you a very small amount of information about the diamond, and will not indicate the optical properties nor the beauty of the stone. Without imaging and performance reports, the buyer is blind. I cannot comment on whether the omittance of these details is a deliberate move, intended to mislead the buyer, or whether The Jewelry Exchange simply doesn't have the budget to provide the necessary images and reports; either way, it rules this company out for savvy online buyers who know how to get the best diamond for the best price.   
Unfortunately, this lack of clarity is continued in the bricks and mortar experience. Many of those who have bought from The Jewelry Exchange get a nasty shock when they have their diamond independently appraised. Buyers have previously found their diamond is only worth a fraction of what they paid and, in some cases, discover they have been completely mislead about the type of diamond they have bought. Promises of specific diamond mines and overexaggerated quality gradings are just some of the issues that have occurred when buying from The Jewelry Exchange. Whether human error has led to these mistakes (over ambitious salespeople are one of the concerns of traditional diamond shopping), or a companywide bending of the truth, I would advise caution when visiting The Jewelry Exchange.
Quality & Value
One of the red flags I tell my buyers to look out for is diamond certification. Trusted, respected vendors such as Whiteflash, Blue Nile and James Allen will generally only sell diamonds with a GIA or AGS certificate. These certification bodies have set the industry wide standard for diamond grading; their grades are accurate, consistent and subsequently allow the buyer to have a clear understanding of the relationship between quality and cost. The Jewelry Exchange sell diamonds with inferior certificates and even sell diamonds with no certification at all. Add to this the lack of images and performance reports and you are left with a confusing shopping experience, with conflicting qualities and prices.
To give a summarised example of value, I have made a comparison with a diamond on Blue Nile. This was just one of eight samples used for comparison, with each giving similar results.
Both diamonds hold the following grades, certified by GIA:
Carat: 1.00ct
Color: G
Clarity: SI1
Cut: Very Good
The price of the Blue Nile Diamond is $4,804
The price of the Jewelry Exchange diamond is $6,202.70. It is also worth noting that this is the 'online price'; the retail price for this diamond is listed as over $8,000 (which will give you some idea of the bricks and mortar vs online price hike).
The Blue Nile diamond can be viewed using their cutting-edge technology, which allows you to have a complete, 360 view of the diamond. Using this, I can assess whether or not the diamond is eye-clean, the positioning of any flaws and gain insight into the cut. The Jewelry Exchange does not offer any view of the diamond.
In short, this decision is a no brainer – to pay $1,398.70 for a diamond with no performance reports, no images and an identical, basic GIA diamond certificate, there is simply no way that The Jewelry Exchange can be considered good value for money.
The Final Word
The roots of The Jewelry Exchange are certainly an admirable riff on the American dream, however the cares of the modern consumer come down to three important factors: information, quality and price. Regrettably, this company falls short on all three. With companies offering a wealth of information to the buyer and highly competitive prices for super-ideal diamonds, the nostalgia of The Jewelry Exchange is overshadowed by overpriced diamonds, inferior grading reports and a general lack of the necessary data and information that buyers deserve.
If you're looking for fancy shaped diamonds then I would recommend instead considering either Blue Nile or James Allen. If you're looking for designer settings and the highest quality diamonds then head to Whiteflash, I would consider their A CUT ABOVE® Diamonds as well.