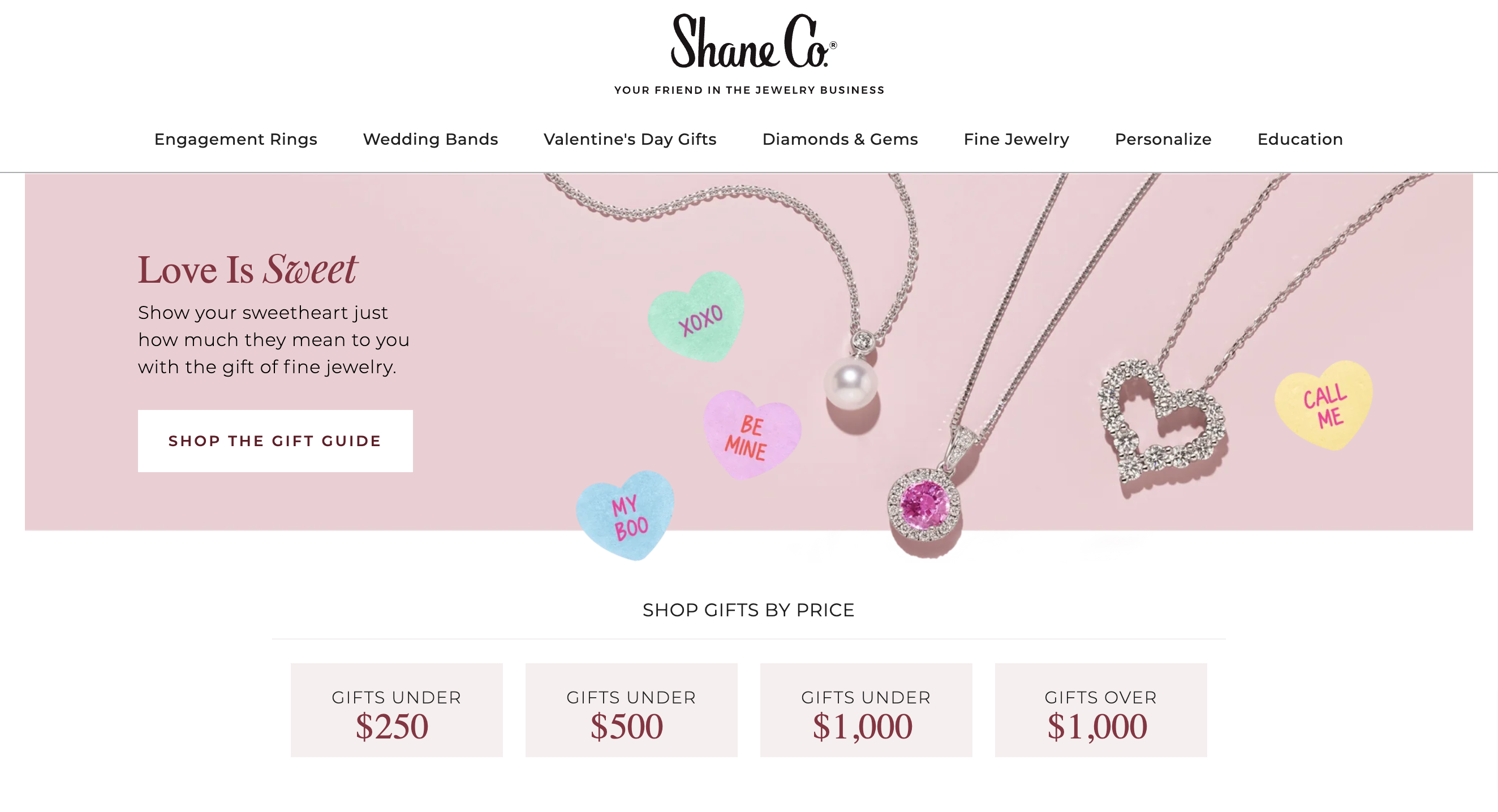 At first glance, Shane Co appears to be a reliable option for jewelry shopping. They offer an array of beautiful diamond engagement rings and promise attentive customer service with each purchase. Unfortunately, after going through the long process of selecting and ordering the perfect ring from their website, I found myself dissatisfied with my experience at Shane Co overall – between poor quality diamonds, fluctuating prices that weren't transparently communicated upfront, and a range of extra fees added on during checkout, I left feeling cheated out of my hard-earned money. In this review of Shane Co jewelers, I'll share my firsthand perspective so you can decide if they are the right choice for you.
Shane Co History
Shane Co was founded in 1971 by Tom and Ellen Shane, who opened the company's first store on San Francisco's Union Square. The following year they became one of the first diamond stores to offer a lifetime guarantee on all diamonds sold.
Over the years, Shane Co continued to expand its product offerings beyond engagement rings and wedding bands, into high-quality estate jewelry with gems from around the world. As their business grew, so did their geographical presence; today you can find over 40 physical locations across 11 states as well as an online shop featuring thousands of products.
To ensure customers have access to diamonds of only the highest quality and origin, Shane Co has forged relationships with some of the most respected sources in both New York City's Diamond District and Antwerp's Diamond Exchange—including direct partnerships with cutting factories in India since 1978.
Shane Co Engagement Rings & Diamonds
Shane Co offers a wide selection of diamonds and engagement rings in varying shapes, sizes, and color grades. However, the quality of their diamonds isn't always consistent. Though many customers have reported being pleased with the quality of their diamonds and rings, others have noted that some stones can fall out after being set or that pieces may arrive with scratches.
Although Shane Co has built a strong reputation in the jewelry industry, providing customers with high-quality diamonds and engagement rings, there have been some reports of lower-quality stones.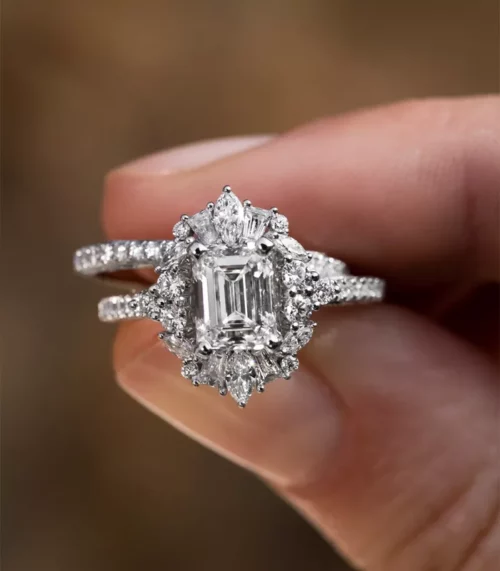 Perhaps the greatest flaw in the Shane Co set-up is their diamonds. The crowning glory in your jewelry, and the quality of a diamond will make or break an engagement ring, and Shane Co diamonds simply do not stand up to scrutiny.
Shane Co sells uncertified diamonds alongside certified ones. This confuses the buyer and, in my experience with this company, there will be no effort to guide you towards a properly certified stone. Shane Co prides itself in 'offering customers a unique educational opportunity' yet I find it to be completely lacking when it comes to a proper diamond education. Should you visit a Shane Co store, you are just as likely to be pushed towards a 'Shane Co Lab' certified diamond. Why? These diamonds carry inflated gradings that do not truly represent the quality of the stone, meaning Shane Co can charge more and take a greater profit. Essentially, you will pay more for a lower-quality stone that does not carry a respected, recognized certificate.
This use of uncertified stones brings the Shane Co image crashing down in my opinion. You cannot promise an educational opportunity without making the buyer aware of the importance of certification. The point of certification is quietly skimmed over across the Shane Co educational pages, with the emphasis instead being placed upon The Four C's. As savvy buyers will know, GIA and AGS set the benchmark for The Four C's, and grading from an inferior lab has little bearing on quality and value.
The small selection of GIA-certified stones that I looked at from Shane Co was of average quality, and it was clear that the cut was of little importance. All of these factors are huge red flags for shopping with Shane Co. With other online companies offering honest, crystal clear information regarding diamond buying, the lax approach of Shane Co fails to meet the needs of the clued-up customers.
If you're looking for the highest quality cut diamonds, then read my Whiteflash review, they specialize in super ideal cut vvs diamonds (lag grown and natural) - I highly recommend their A CUT ABOVE® Diamonds. For fancy shapes then James Allen and Brilliant Earth are great options as well.
Diamond Light Performance Imaging
Shane Co offer imaging for some of the loose diamonds on their website however there are no additional light performance reports to support the image, meaning you really are only getting half of the story. To learn about the importance of HD Video and Diamond Imaging read this article.
Below is a chart of the diamond imaging that the major online vendors provide:
 
Whiteflash
Blue Nile
James Allen
Shane Co
Tiffany & Co.
360 HD Video Imaging

✓

✓

✓

✕

✕

Diamond Image

✓

✕

✕

✕

✕

Ideal Scope

✓

✕

✕

✕

✕

Hearts & Arrows

✓

✕

✕

(only on select diamonds)

✕

✕

ASET Map

✓

✕

✕

✕

✕

SARINE Report

✓

✕

✕

✕

✕
Shane Classic Review – Is The Signature Line Any Good?
Shane Co. Classic is a line of fashion jewelry and engagement rings that are in my opinion is outdated and lacks creativity in design. The collection includes hundreds of classic engagement rings, wedding bands, and other fashion jewelry pieces crafted with materials such as platinum, 14k white gold, and diamonds.
The Shane Co. Classic line offers diamonds that have been cut to mediocre standards for minimal sparkle and brilliance. With their Shane Classic grade, you can expect average or below-average cut diamonds with good color and clarity at best. 
For those looking for something unique, they also offer the Terra Natural Diamond Wedding Band and the Aura Classic Baguette and Round Natural Diamond Engagement Ring; however, these pieces may not be worth the price tag due to their lower quality.
'Shane Co Lab' Grown Diamonds
Shane Co's lab-grown diamonds are often praised for being ethical and more affordable than mined diamonds, however a closer examination reveals that these qualities come at the expense of quality. Shane Co's lab-grown diamonds tend to have visible flaws when viewed with a microscope which can significantly detract from their sparkle and beauty. The lower prices are attractive, but shoppers keen to find the highest quality diamonds should look elsewhere.
If you're looking for the highest quality lab grown diamonds then the Precision Cut Lab Grown Diamonds from Whiteflash are my top recommendation. Brilliant Earth also have a superb selection as well as James Allen.
Pricing
Shane Co offers a variety of prices, allowing customers to find a piece within their budget and even take advantage of financing options and discounts for larger purchases. Unfortunately, Shane Co's prices can be higher than other stores, making it more difficult to score a great deal. As an example, a customer might be able to find the same diamond at another store for hundreds - or even thousands - of dollars less.
Of course, this also means that Shane Co does not sell any diamonds with questionable origins and ensures that all stones have been ethically sourced. This is what makes Shane Co stand out from other jewelry stores: in addition to offering quality pieces that are sure to last through the years, they are also committed to ensuring their diamonds are conflict-free and offer excellent customer service.
I made several comparisons with James Allen, and each time the Shane Co diamond came out at least $200 more expensive. Here is just one of the case studies, to show you the huge premium on Shane Co diamonds.
Both diamonds are GIA certified and have been issued the following grades:
Carat – 1.00ct
Color – I
Clarity – SI1
Cut – Very Good
The James Allen diamond is priced at $3,910
The Shane Co diamond is priced at $4,715
That is a difference of $805
The James Allen diamond is by no means perfect, but with their imaging and HD video, I can make a more informed decision before buying. The price is fair and reflects the quality of the diamond.
I cannot make such an analysis of the Shane Co diamond as there is no image available. I can, however, look at the proportions and make a judgment that there is absolutely no reason this diamond should cost such a great deal more than the James Allen diamond.
This theme is continued throughout all Shane Co diamonds. There is absolutely nothing about this company that justifies the huge price hike. If you are happy to swallow a premium like this, you are better off spending your money at Tiffany & Co.
Customer Service
Shane Co has been known for its helpful and knowledgeable customer service representatives that are willing to go the extra mile to make sure customers have the best possible shopping experience. However, some customers claim they've experienced long wait times on the phone or difficulty getting in touch with someone when they need help.
Shane Co Packaging & Delivery
With free shipping on all orders and a 60-day money-back guarantee, customers can shop with confidence knowing that they will receive the best value for their purchase. In addition to these benefits, Shane Co also offers a lifetime warranty on all of their jewelry pieces, so customers can rest assured that any damage or loss of diamonds will be covered.
For those who have questions or need assistance with their order, Shane Co has a dedicated customer service team available to help. Customers can contact them via phone, email, or live chat to get answers to their questions and help with any issues they may have. This ensures that each customer receives the best possible experience when shopping at Shane Co.
While delivery is generally prompt, there have been some instances where packages have arrived late or in damaged condition due to inadequate packaging.
Shane Co Locations
Shane Co has over 40 physical locations across 11 states in the United States, stretching from California to Florida. They also offer an online shop featuring thousands of products. In recent years, they have opened new stores in Las Vegas, Minneapolis/St. Paul, and Dallas, offering customers access to their wide selection of jewelry and diamonds. The website also provides detailed information about each store location, such as hours of operation, directions, contact information, and services offered.
Overall Verdict
Shane Co is a reputable jeweler offering high-quality diamonds and jewelry pieces at competitive prices. While they may not always provide the lowest price available, their lifetime guarantee offers peace of mind when purchasing any item from them. They also have helpful customer service representatives that can answer most questions and are willing to go the extra mile. However, there have been some complaints about their product quality and customer service response time, so it's important to do your research before making a purchase.
I would highly recommend doing your research before purchasing a diamond from Shane Co. I would start with my reviews on Whiteflash, Brilliant Earth and James Allen, however feel free to get in touch with me directly with any questions.